The technology that will change how we see fashion.
Everyone has been talking about what the future of fashion is going to be like and especially how it will develop this year during and after COVID. The truth is that fashion week has changed a lot in the past few years.
In the past, a fashion show was a more exclusive event. Designers invited press, buyers, and celebrities of the time. Now for over 10 years, influencers are the new celebrities that brands invite to their shows and even walk in them and collaborate in collections. Inclusivity is slowly taking place with changes in model sizes and POC models — even though there's still a lot left to do. All these changes are rooted in technology and especially social media, which have completely shaped the way we are going to see fashion now. These days, fashion weeks around the world can be watched at home thanks to the immediacy of social media and streaming platforms.
Due to the situation, we are currently facing, the physical format of fashion week has been canceled and has turned into more interconnected events.  It's a completely new space where brands will have the opportunity to see what works so maybe they can keep doing it in the future. Now it's time to explore this digital environment and create a new system for fashion.
The celebration of a virtual Fashion Week can be key for sustainable fashion
Even though the solution for many designers such as Gucci or Valentino was to reschedule fashion week for next year — in favor of a more sustainable calendar — most fashion weeks in London, Milan, and Paris have launched a digital format for 2020. In this new format, designers will show their collections online along with interviews and talks with professionals of the industry.
And this is just the tip of the iceberg. Because, in addition to these talks, many designers have been experimenting with 3D, Augmented Reality, or Virtual Reality in order to create new experiences for consumers. Here I introduce you some of the tools that many designers are going to be using for this year's digital fashion week 2020: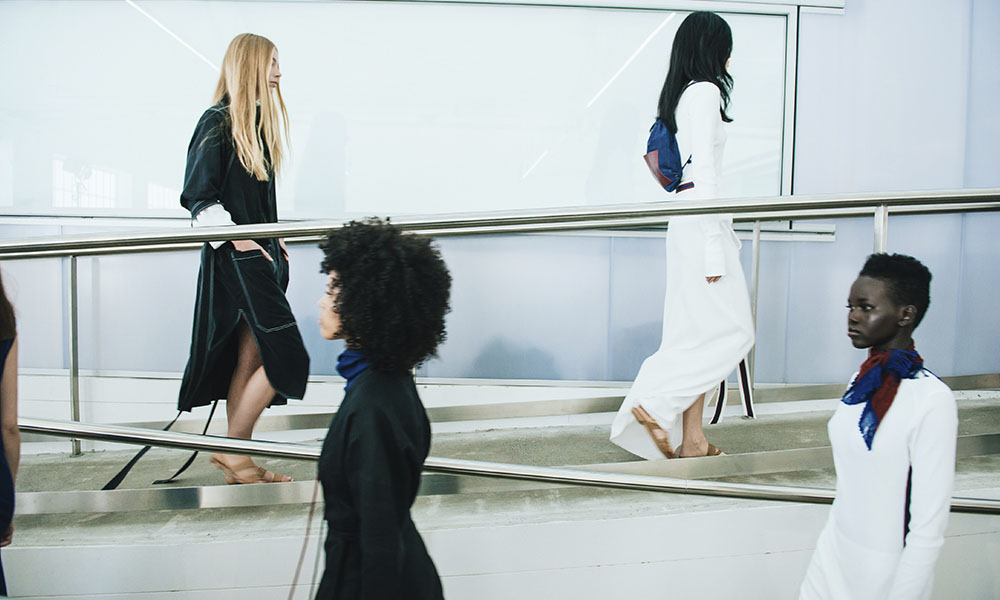 Streaming Fashion Week
Even though most designers were already streaming their shows on social media and other platforms, this is going to be a big moment to evolve in this format and give something different to their online audience. Playing with video effects can be a great way to showcase a certain feeling linked to the collection or make a fashion film that complements the show. These are different ways that the streaming of Fashion Week can work on and change.
The digital version of London Fashion Week is releasing a series of fashion films and videos from today, June 12th to the 14th. They will focus more on storytelling rather than a replica of a fashion show. We will see how this will evolve.
In China, where streaming platforms like Taobao grew in the last few years, brands and influencers have been using them for reviews and presentations. These streaming platforms had a live purchasing option. We see that a connection between streaming and shopping could work for fashion runways where you can buy the piece the model is wearing. Brands would be able to see the popularity of certain pieces and work on their production according to the demand and taste of their consumers, rather than on an uncertain production.
3D Fashion Shows
3D is more and more popular in fashion design, allowing brands to reduce unnecessary waste in the sample making and fitting stages. 3D fashion programs are more advanced to the point that you can now visualize how clothes would look in movement and perceive the smallest details. This will turn into a more realistic idea of a fashion show in the digital world.
One of the most talked-about examples was Hanifa, being the first one to recreate a 3D runway show. Hanifa is a brand with African roots and presented her latest collection on IGTV. The video shows a small interview explaining the concept of the collection making reference to the big problem of cobalt mines in Congo. This was followed by a runway show completely made in 3D. You can see in the video the movement of the clothes as if it was a real show, with the exception that you couldn't see the models wearing them —englobing the idea of inclusivity in the digital space.
Similarly, another show in 3D powered by Bigthinx, a tech company backed by the Prada group was streamed in FashInnovation on June 5th.
The same will happen in Finland Fashion Week, where they have already announced their proposal for a more sustainable event in a digital environment, becoming the first-ever 3D Fashion Week. This digital fashion week will be hosted by no less than a chatbot programmed with Artificial Intelligence and will have the participation of digital influencers and models.
Runway shows will depend on 3D model agencies
Although Hanifa decided to focus on the clothes rather than the models, there's also the option of
3D digital models
.
The Diigitals
is the
first 3D model agency
, that has already participated in fashion campaigns and covers of the most important magazines. Many brands are also starting to use
avatars
to make social media more personal and create a connection with their customers without having to work with an influencer — but at the end of the day, they will become new digital influencers.
With avatars, we will need clothes to put on them.
The Fabricant
, the first digital fashion house, has created digital clothes exclusively for virtual reality.
Iridiscence
, their first design, was sold for 9500$ on the blockchain, a great virtual luxury.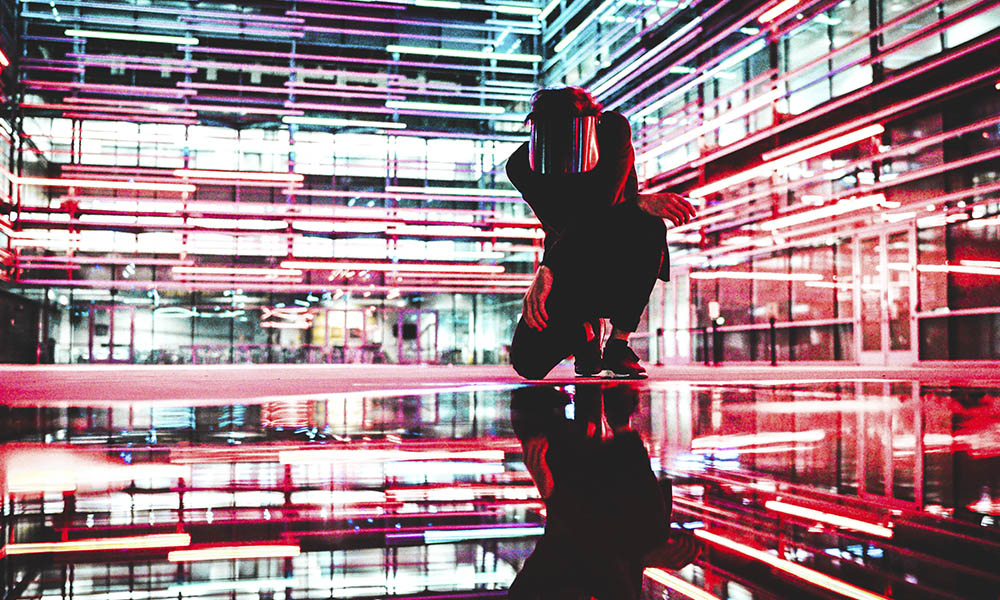 Virtual Reality and Augmented Reality
The new technologies of Augmented Reality (AR) and Virtual Reality (VR) that everyone is talking about have arrived in the fashion world. We can see AR on social media every day, especially when we are using Instagram and Snapchat filters. This is how many brands use them to promote their latest products by interacting with their customers without being a direct advertisement.
With VR glasses we can access virtual spaces like Tommy Hilfiger's shop and this technology can be easily adapted to the runway. VR is a great way to create virtual realities where we can live and interact with our friends with our own avatars. Oculus Avatars are working and improving this interaction in the digital world to be as fun as being with your friends in real life.
This means that you will practically be on the front row of every fashion show.
Videogame collaborations
Brands are already seeing the huge potential that fashion has when it is paired with the video game industry. Louis Vuitton is already an expert in this area, having already partnered with Final Fantasy in the S/S16 campaign as well as with Fortnite in the design of the tournament's cup and the winner's skins. 
A new game was released during the confinement and almost everyone has played it. The game I'm talking about is Animal Crossing and has got the interest of a lot of people in the fashion industry. In this game, among other things, you have your own avatar that you can dress with your own designs or from other players. Designers like Marc Jacobs or Anna Sui have already incorporated their designs for this platform for everyone to download to their own avatars — 3D fashion has a similar intention on dressing up our avatars.
This videogame has already a big audience in the fashion industry who have decided to recreate looks from their favorite brands and designers. This was the inspiration for Reference Festival, a fashion organization established in Berlin, which produced the first-ever fashion show in Animal Crossing. A big event where they paid a lot of attention to details, from backstage to the DJ. 
Incorporating all these new technologies means rewriting all fashion rules in different directions in order to adapt to the changing times we are currently facing. Many designers have used these technologies in the past but in a smaller scale. However, due to coronavirus, fashion had to radically reinvent itself. It has allowed brands to explore all the different alternatives to the traditional fashion show.
Although these alternatives outside the real world give us the opportunity to attend a fashion show on the other side of the world, the reality is that human contact is essential in this type of event. Being able to see a live reaction of your public with your own eyes and not through a screen is something that designers will miss. As well as the relationships and the connections made after the show. Therefore, all these new technologies won't replace traditional shows, in fact, they will become a big asset and will allow them to reach a bigger audience. New technologies will complement the traditional ways and we will eventually adapt to them.